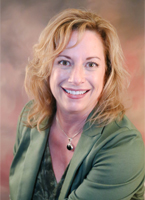 Patricia Shelton is a Registered Nurse with over 20 years of extensive nursing and care management experience. Her varied nursing background is one of the strengths she brings to the Care Management industry. Patricia has worked in various Medical Intensive Care Units in the Central Valley. She has worked in Oncology and as a Poison Information Specialist and has a strong knowledge of medications including their side effects and interactions. Patricia's experience in working with cancer patients grew her compassion and resources, specific to those clients who have long-term diseases.
Through caring for her own parents' extensive illness' and bouts with cancer, she has experienced firsthand what it is like to attempt to navigate the medical maze, obtain financial support and balance personal time constraints in caring for our aging loved ones. This led her to open her own company in an effort to assist the many others who may be overwhelmed identifying resources for our aging loved ones.
She holds national certifications in Case Management (CCM) and also she is a current member of the Case Management Society of America (CMSA) and is nationally Certified as a Geriatric Care Manager (GCM).